Vaccine symposium 2023
Location

UMC Utrecht, lecture hall Green

Date

Thursday, September 14, 2023 at 9:30 AM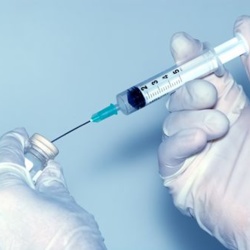 The annual Vaccine Symposium of the NWO Werkgemeenschap Vaccins, in collaboration with Infection and Immunity Utrecht, aims at highlighting the latest scientific achievements on vaccine research in The Netherlands.
The theme of the 2023 edition will be Mucosal Vaccination.
Previous editions covered topics like Lessons learnt from COVID-19 Vaccination, Vaccines and pathogen adaptation, Development of a COVID-19 vaccine, Structural Vaccinology, Novel Vaccine Platforms, The powerful contribution of vectors to vaccine-induced immunity, Vaccination in the Elderly, Maternal vaccination, Vector-borne diseases, Vaccines and re-emerging infections and Innovative vector approaches in vaccination.
The symposium will be open for all interested at no charge (we only ask a small compensation for lunch), it is however necessary to register below.