Clinical Immunology Course
Location

Utrecht

Date

Monday, September 10, 2018 - Friday, September 21, 2018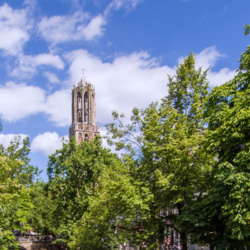 BMB-404707
EC's: 3

Course description
Deficiency or deregulation of the immune system can lead to a kaleidoscope of clinical features which are genetically determined or induced by infections or cancer therapy.
During this course, lectures and tutorials will focus on four main topics:
1. Immunodeficiencies
2. Autoimmune diseases and atopy
3. Transplantation
4. Tumor Immunology

Course aims and content
Knowledge & insight:
At the conclusion of this course, the student has the ability to
Relate immunological principles, clinical consequences, therapies and new evelopments of some disorders (Innate immunodeficiencies and AIDS, Atopy and Autoimmune diseases, Transplantations and Tumor immunology).
Render examples and principles of animal models, applied to rheumatological research and new therapies in rheumatic disorders.
Describe the role of regulatory T cells in atopy and autoimmune diseases.
Explain the mechanisms of (some types of) chronic inflammatory reactions.
Coherently describe the relationship between tumor and immune system of the host.
Skills:
At the conclusion of this course, the student must be able to present, at the level of a (fledgeling) scientist
A coherent, clearly structured, critical survey of one or more scientific articles, which discusses strong and weak points, and pro's and con's, of a methodological approach and/or a presented concept.
Attitudes:
At the conclusion of this course, the student must be able to exhibit
A critical and inquisitive attitude towards claims concerning animal models and immunopathogenetic concepts.
A respectful and cooperative attitude towards those with whom the student prepares presentations and conducts discussions.
Literature / study material used
Mandatory:
Immunology: Kuby et al. 6th edition, 2006, W.H. Freeman & Company

Useful other books:
Robbinson - Pathologic Basic of Disease, 7th edition
Alberts - Molecular Biology of the Cell, 4th or 5th edition